brayra@brayra.com
Last Changed
Jun-27-2013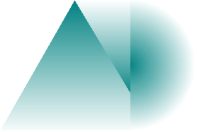 Welcome to the on-line presence of Richard A. Bray.
I am a computer professional that does artwork and many other hobbies on the side. This site provides technology advice and some of my artwork.

In the Artwork gallery you will find small works of art and jewelry that fill in my spare time.Some items are availble. Since this is a hobby, production of new items tends to run in cycles. Feel free to email me if you have a special request.

The PC Advice section has some answers to questions I have recieved over the years about computers. Just some helpful info to make using computers a little less aggravating

The Favorites section of this site maintains a catalog of web sites that I have found on the internet.

The Downloads section is a compilation of my own programs and some other software that I recommend.