brayra@brayra.com
Last Changed
Jan-21-2013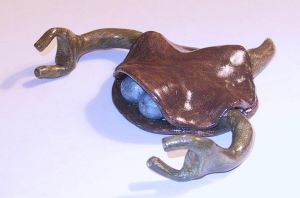 This is a woo. This particular woo is about 5" from hand to hand.



I have a habbit of creating things. If only I could stick with one thing I wouldn't have such a cluttered work room. Oh, well. Many of the things I make are done with Polymer Clay. It's amazing stuff.

The Woos are something that I saw on a larger scale at an art festival a few years ago. I really liked them, however, I never bought one of the large ones. So, I went home and made my own. The original artist had many more creatures based on this theme that were very impressive.